Monday, October 7, 2013 at 12:15PM
To all members and enthusiasts.
First there is the indefinite closure of Pickett State park bordering land which encompass most of the trails we enjoy riding because of a private interests. This one may be tuff to deal with but word is at one time Windrock was in the same situation. So nothings impossible. There is lots to check out if you are interested, you can follow the thread on the SFWDA Facebook
Pickett is a beautiful scenic state park near Jamestown, TN which merges with some private land that has been used for years in the off road community. There are many miles of trails up there some which even connect as far away the Royal Blue Area. If you have been there before you know how great this place is. Truly breathtaking natural rock bridges, and unique rock formations. Well the trails around the park we enjoyed riding for free are under fire and we have likely already lost it.....read below....

This was copied from Mud and Guts Forum.......Neil is the fellow that runs that ATV/SxS forum and he lives up in that area. I use to ride Pickett all the time and I know there have been rides planned by the ET4WD club and maybe a few of you in the past. That is why I am passing on the info. The property they are talking about effectively kills the riding area as it cuts out most of the trails which are located on the Kentucky Side of the State Line and those Kentucky Trails are about 80% of the trails up there.

Got another e-mail guys and it isn't good. I hate to see this but I will respect there wishes. However as you can read from the email they are watching this thread so keep up the reasons why leaving this area left open to us could benefit them!

"Neil,

I enjoyed getting to talk with you over the issue of the "Pickett Trails" so to speak and thank you for your cooperation and understanding with the concerns and issues I had brought to your attention previously. I wanted to let you know that I contacted TFG (managers for the property) and brought to their attention all that you and I had discussed with regards to the trail usage and the possibility of the accidental trespass onto their property. I have been visiting the discussions on the post you made on your forum to keep up with the ideas and discussion your members are having on the issue at hand, and I will say that many of the ideas brought up seem to be very valid with regards to you guys being able to keep the trails cleared and accessible, keeping an eye out for poaching, timber trespass, fires, drug activity, etc. I brought these to the attention of TFG that there may be benefits to them in leasing/waivers/etc. to a group of riders such as yourselves, and that you all seem to be a very respectful group of people just from our talk and from what I've heard/seen from the landowner and discussions on your forum.

Having said this, I'm afraid it's still not going to be the news you wanted to hear but maybe somewhat expected as one person eluded to on your forum. After my discussions with the regional manager from The Forestland Group (TFG) and sharing all the information I could that I've been able to from you and the forum discussions, TFG is not interested at this point in time in pursuing leasing/waivers/etc. to permit recreational riding on the tract outside of hunting leases( which would not allow for joy-riding uses). Upon seeing the latest post on the forum where a member attached a link to a tax map, it has confirmed to me that the majority of the trails are in fact on TFG property. The tax map shows the outline of our tract to a "T" more or less (I've attached a map of the tract from our files for you to compare with). I'm sorry to have to be the one to share this with you, but TFG does want to pursue "shutting down" the tract to recreational riders such as you guys and will be implementing gates in areas, and I will make sure the property line is posted better if that is where one of the issues arises. This is all based on the concerns I discussed with you on the phone with liability, trail degradation, and the tract uses TFG pursues such as timber production and protection of natural resources such as soil and water quality. And I do realize we are performing timber harvest which are seen by some to be bad, but TFG is a large group that enforces proper and best management practices to ensure the harvesting performed has a minimal impact on the environment, and strives to promote healthier forests and land resources because they are under strict certification guidelines they must meet on all their properties.

With this, the parking at Sunnybrook will have to end and the trail use on Pickett will be done for now. We would like to maintain a good relationship with you guys though, seeing that you seem to be quite willing to respect the decisions made by TFG in regards to tract uses and will keep you in mind as an option if TFG decides to lease the property for trail uses. If you could, please begin to spread the word of this change in permissible riding areas to your fellow riders and other groups who may currently be using the Sunnybrook Parking and Pickett trails. Please feel free and I encourage you to post this email on your forum so members can read for themselves and help get the word out. If you have any questions or concerns with what I've said feel free to call me and I'd be happy to talk to you about it, and I'm also willing to still join you some weekend and show you where the property lines are if you feel it's necessary.

Thanks again for your time, and sorry for the loss of what seemed to be a good recreational area for you and friends. If there are ever any changes, I will be sure to let you know.

Curt

Landmark Forestry LLC."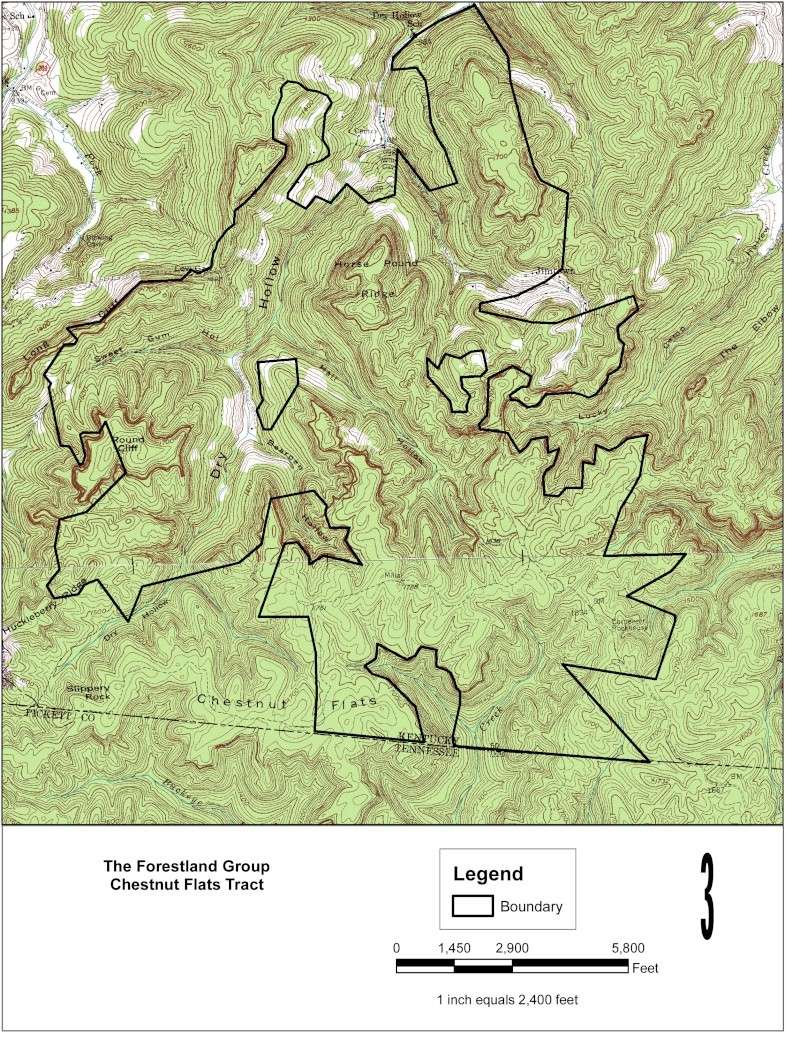 Webmaster
|
Comments Off
|